They exaggerate. They fudge. They confuse. And sometimes they're not even numbers.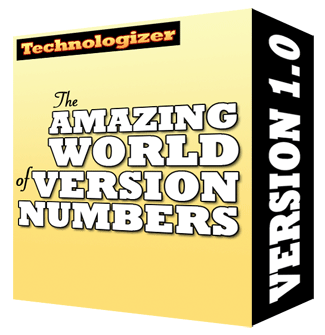 In theory, software version numbers should be about as scintillating as as serial numbers, house numbers, channel numbers, or Vehicle Identification Numbers. You don't get much more mundane than the practice of keeping track of a software package's major and minor editions by assigning decimal numbers to them.
Except…version numbers long ago stopped being version numbers. Software companies started using them as marketing weapons. They tried varying methods of assigning identities to applications, such as naming them after years. They decided that numbers were too dry and substituted letters and words that were meant to be more evocative. I'm not embarrassed to admit I find 'em interesting enough to write this article.
I cheerfully admit to using the broadest possible definition of version number in this story–hey, I'm going to discuss names that don't involve numbers at all. I know that developers still use more formal, traditional software versioning naming conventions behind the scenes. (Windows Vista, for instance, is officially version 6.0 of Windows; Technologizer is on version 20593, but don't ask me to explain why.)
For no particular reason, I'm going to write this as a FAQ. Even though there's an awful lot about this topic which I just don't know…
When did version numbers come into use?
I wish I could tell you–actually, I'm hoping that someone reading this will be able to. I do know that the FORTRAN II programming language came along in 1958, so software developers having been using numbers to keep track of software versions for more than half a century. By the early 1970s, Unix's developers were keeping track of its evolution using "edition" numbers–second edition, third edition, and so on–which referred to the revisions to the Unix manual.
I'm not sure if there was a period when version numbers weren't widely used for personal computer software, but if so, it wasn't long. When I got into computers in 1978, standard version numbers and point releases (such as Radio Shack's famously unusable TRS-DOS 2.1) were already part of the culture.
What's the highest version number ever?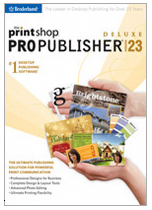 I'm sure that someone will top this within moments of the time I click "Publish" to push this story onto the site, but the highest version number I know of belongs to Broderbund's The Print Shop 23, a product which (A) has been around for 27 years; (B) has received almost-yearly updates; and (C) uses a traditional version number instead of a year or other identifier.
The modern version of the Broderbund company seems to specialize in elder-statesman software: It also publishes PrintMaster Platinum 18, Mavis Beacon Teaches Typing 20, and Calendar Creator 12. It also offers something called ClickArt 1.2 Million, but in that case I'm pretty sure that the number doesn't refer to the version.
Honorable runner-up to The Print Shop for highest version number: the legendary text editor Emacs, which has reached version 22.3.
What's the greatest version number ever?
That's easy–at least if you ask me. It's 5.1. Which is, of course, the version number of WordPerfect 5.1–a DOS word processor so famous, respected, and durable that it's identifiable by its version number alone two decades after it first appeared…and people still want to use it. I don't know of a single person who remembers it who considers it to have anything but extremely positive connotations. (WordPerfect acknowledged it was a magical number by releasing a Windows version of WordPerfect 5.1, too–even though it doesn't make a whole lot of sense to apply a point-release version number from a product for one platform to a version for another.)
Runner up for best version number: 3.11. As in 1993's Windows for Workgroups 3,11, one of the best versions of any operating system ever released. (I'm convinced that it's the supposedly minor versions of Windows that are the most significant–any edition with anything after the decimal point shows that it benefited from bug fixes.) The 3.11 in WfW 3.11 must be the most famous two-decimal-place version number ever–and yes, I miss the era when Microsoft (or any software company) would put mighty marketing muscle behind version 3.11 of anything .
Did Windows 95 start the idea of using years instead of version numbers?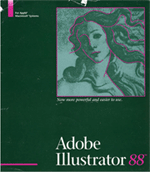 Nope–it's a far older conceit than that. The earliest example I'm aware of is Fortran 66–no relation that I know of to Sergio Mendes and Brasil 66–an update to what was even then a venerable programming language. One of the first operating systems I ever used was an alternative TRS-80 OS called NewDOS/80. Adobe released Illustrator 88. (There was a WordStar 2000, but it probably doesn't count–it was released in 1985, and presumably intended to sound futuristic.)
Still, Windows 95 remains the most famous product with a year in its name, and it started a trend which continues to this day, But it fell victim to multiple delays that left it being released on August 24th, 1995, well over halfway through the year. With the exception of tax packages–whose version names refer to the tax year in question–I can't imagine anyone releasing a product today named after a year that's already winding down. In fact, I'm surprised that Microsoft didn't rename the OS as Windows 96 before shipping it.
For obvious reasons, the industry seems to have settled on using years only for products that are updated annually or nearly so. I acknowledge that year-based names helpfully tell you roughly when a product was released–but they still make me think of Airport 1975.
(Illustrator 88 box borrowed from Publicious.)
What was with the name Windows XP?
Back in 2001, Microsoft said the XP stood for "Experience," and that it symbolized "the rich and extended user experiences Windows and Office can offer by embracing Web services that span a broad range of devices." Pretty awe-inspiring! I'm not privy to the discussions that led to the moniker, but I suspect that the company thought that both traditional version numbers and years felt dry and stale. Maybe it was motivated by some of the same thinking that led Intel to replace a processor called the 80486 with one known as the Pentium.
The XP name proved only moderately influential. In 2002, Macromedia released a product called Studio MX, which was replaced by a product with the belt-and-suspenders name Studio MX 2004. AMD released the Athlon XP CPU, which struck me as a naming faux pas at the time, since it suggested a link with Windows XP that didn't exist sounded like AMD was saying the chip wasn't a good fit for other OSes.  And today, Adobe offers [a product which many people, including me, mistakenly believe is called] Creative Suite CS4 (the "CS" stands for "Creative Suite" and is therefore wholly unneccessary).
My only objection to names like Windows XP is that they don't give you a clue about a product's relation to its predecessors and descendants. In the last eleven years, Microsoft has released Windows 98, Windows 2000, Windows Me, Windows XP, and Windows Vista, and is about to ship Windows 7. Thousands of years from now, technology historians are going to have trouble figuring out what was released when, and may even believe that Windows 98 was the ninety-first release following Windows 7.
1 2 3 NEXT PAGE»
126 Comments
Read more: